Columbus, Ohio – February 26, 2018 – Kimball Midwest, a national industrial supplier based in Columbus, recently announced two executive promotions.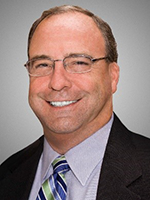 Chas McCurdy
was promoted to Chief Sales Officer. McCurdy joined Kimball Midwest in 1984, working in inside sales before moving into a full-time sales position. After several years as a district manager, he became general sales manager in 1989 and later was promoted to vice president of sales.
Under McCurdy's leadership, the company has posted consistently strong sales growth while also greatly expanding its sales force. He is responsible for all the company's current senior sales management.
In his new role, McCurdy will focus on strategic sales initiatives and the development of the sales organization with an emphasis on the senior sales management team. He is a graduate of Baldwin Wallace University.
"Chas has done a remarkable job leading the sales team for more than 30 years," President and CEO Pat McCurdy said.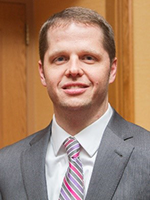 Patrick McCurdy III
was promoted to Vice President of Sales. He began his Kimball Midwest career in 2006. After roles in several departments, he became director of strategic sales in 2013 and general manager of sales in 2016.
In his new role, Patrick McCurdy III will oversee sales in five of the company's divisions and supervise the strategic sales, sales development and recruiting departments. He is a graduate of the University of Dayton.
"We look forward to Patrick's continued success in his development of the sales management team and our sales force overall," Pat McCurdy said.
---
Kimball Midwest is a family-owned, national distributor of maintenance, repair and operations (MRO) products that has been providing superior products and superior service since 1923. It is a major force in the industrial maintenance aftermarket with unlimited growth potential. The company services Sales Representatives and end-use customers from its corporate office and distribution center in Columbus, Ohio, and distribution centers strategically located in Dallas, Texas; Reno, Nevada; and Savannah, Georgia.